Overview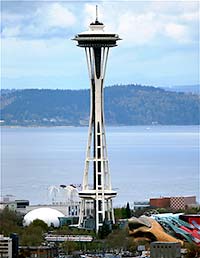 Space Needle - Seattle Center
The 2008 National Safety Rest Area Conference was held in the beautiful Pacific Northwest in downtown Seattle, Washington from October 1st – 3rd, 2008. The Emerald City played host to the biennial event, this year organized by the Washington State Department of Transportation. The first day of the conference was a joint session with the Motorist Information and Services Association (MISA), with a focus on traveler information and tourism.
Conference attendees enjoyed functions in the middle of Puget Sound during a networking dinner cruise, traversed three mountain passes on the SRA Bus Tour, and still found time to engage in national and international presentations on Microsleep, Travel Information Technologies, and Art in Building Design, just to name a few.
Most Safety Rest Area Programs are managed a little different. More with Less: Balancing Safety, Technology, and Sustainability was this conference's theme and was very pertinent with the current economic state of SRA Programs nationwide. We're all looking for opportunities to get more return from our investments and these national conferences are a great way for SRA Managers and Planners to network and understand what is and isn't working in other programs.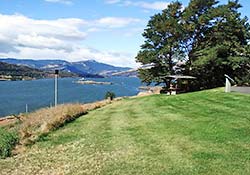 View from Chamberlain Lake SRA
View from Winchester SRA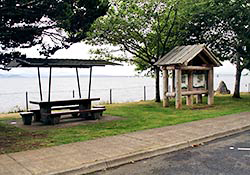 View from Dismal Nitch SRA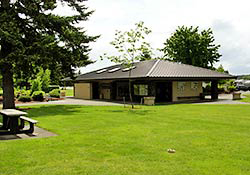 View of Scatter Creek SRA