Workforce Development Toolkit - Talent pipeline and acquisition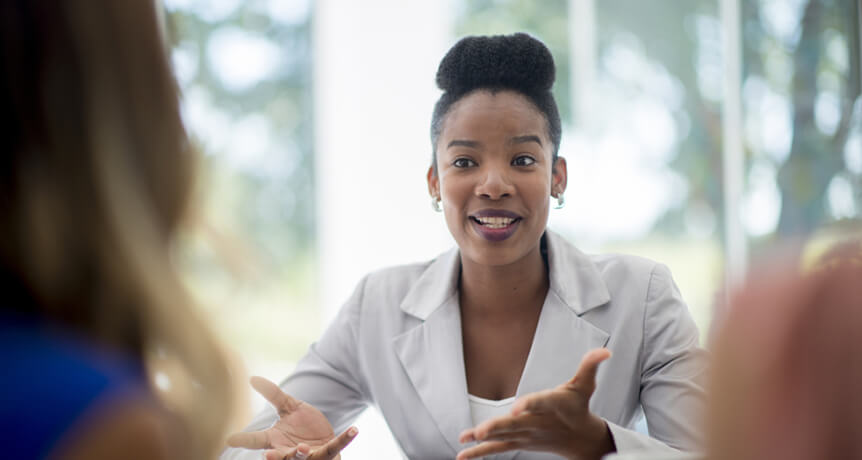 ---
Interviewing
Interviews are your opportunity to ask qualified candidates pertinent questions regarding their skills and to sell the job. You are not required to interview every candidate. Evaluate all the applications based on the qualifications and skills you are seeking, and interview those who appear most qualified. As a hiring manager or interview panelist, you are responsible for following federal and state employment laws on unfair pre-employment inquiries.
Conduct the interview
1
The same person(s)/panel should interview each candidate with the same questions. Make notes about each candidate's responses. Collect notes from each person/panelist for the recruitment file.
2
After the interview has completed, provide the candidate an opportunity to ask questions.
3
Advise candidates that you will conduct a reference check on final candidates and verify their consent with a signed form. Collect references from candidates as needed. Previous and current supervisors can best attest to the candidate's experience and performance.
4
Good candidates usually have several positions from which to choose, so it is important to make your job attractive and move quickly. Let the applicant know the timeframe for making the hiring decision and any change or delays.
Consent to contact references
The candidate should provide you with a minimum of three professional references, including name, phone number, email address and a description of the working relationship with the candidate. Prior to conducting any reference or review of a personnel file, you will need to obtain a release of authorization form. During interviews, remind candidates that you may be checking their references if they are a top candidate. If a candidate requests no contact with their current supervisor, you may still proceed with checking their other references. However, you will need to let them know if they become the top candidate, you will have to check this reference. You may also extend an offer contingent upon references. Note: You must document each reference check with legible, thorough notes of the reference's comments. Your notes from reference checks are part of the recruitment record and will be in accordance with Washington State retention schedule.
Internships
This is an opportunity to provide qualified candidates, with meaningful and educational work experience, to supplement and enhance their academic programs. In return, the agency derives the full benefit of the students' capabilities to assist in normal work activities and/or with special projects and events. Internship experience also offers a glimpse of what the agency has to offer and develops a pipeline for talent. For more information regarding obtaining an intern or about the internship program please contact your local HR Consultant.
Work Study
The State Work Study program is for qualifying students to obtain on the job experience to support their education program. Work-study builds students' skills, increases their earnings, and reduces reliance on student loans. The state contributes to the wages of work-study employees, so participating employers benefit from educated, motivated workers at a lower cost. The program contributes to economic growth by creating jobs and adding experienced, high-skilled college students to the state's workforce. If you are interested in hiring a work-study student, work with your local HR consultant.