Workforce Development Toolkit - Employee engagement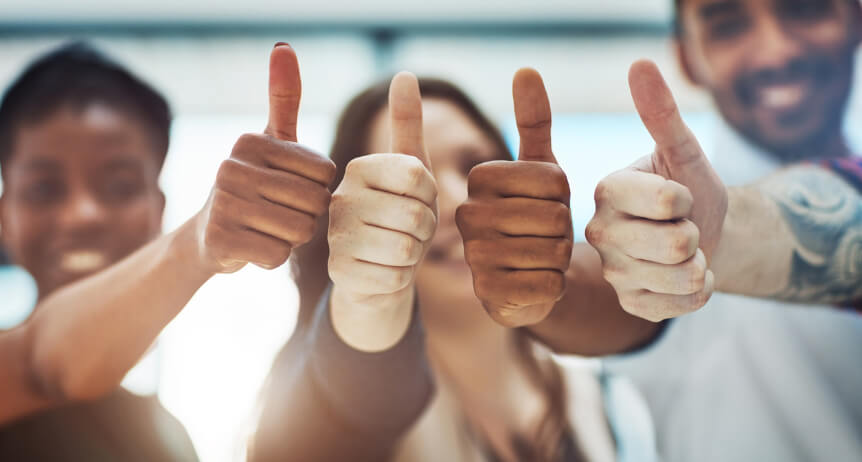 Employment engagement survey
The Washington State Employee Engagement Survey gathers feedback on practices that influence job satisfaction, engagement, leadership, customer value and job support. Responses help leaders, managers and supervisors guide and measure their improvement efforts.
The survey data can help the agency to improve workforce management practices and workplace culture as well as retain and engage a productive workforce.
2020 Employee Engagement Results
WSDOT Dashboard: 2020 WSDOT EES Results Dashboard
WA-State Results: 2020 State Employee Engagement Survey Statewide Results
2019 Employee Engagement Results
Recognition
Taking time to applaud valuable contributions builds stronger teams. Recognition that comes from a manager or from a peer are equally important. When staff demonstrate excellence, integrity, innovation, diversity, and respect, it's time to congratulate them on a job well done.
When you plan a small recognition event, consider the details. First, review the law on recognition gifts and celebrations. Then it's time to prepare a personalized award certificate or purchase a gift you know the recipient will appreciate. The message and how you deliver it is important. Prepare thoughtful remarks on how the employee's specific accomplishments benefit the whole department and/or office. All present will benefit from your mention of specific efforts as they illustrate your team's mission.
SmartHealth / Wellness
The wellness and health of our employee is important to the agency. The agency and Washington State believes its essential to have a wellness program that facilitate employee health including allowing time for wellness interventions, offering healthful food options at work and supporting flexible schedules to accommodate employees work life balance. WSDOT Wellness and the state's Smart Health Program provides the agency an opportunity to affect positive health related outcomes for our employees at work at home and in our communities. Some components of the program include health fairs, flu vaccinations, mobile mammogram, diabetes screenings and fitness classes at our worksites.
The SmartHealth Program combines on-line personalized challenges, social activities and interactive learning to help employees improve overall well-being and reconnect to what motivates them in their jobs. The SmartHealth Well-being Assessment (WBA) is focal to the program. The WBA highlights areas of strength, opportunities for improvement, and serves as a guide to assess and improve personal, population and organizational health and well-being. The wellness program analyzes this information as a means to address needs specific to the WSDOT employee population. It also provides essential information comparing different state agency outcomes as well as an inclusive examination of the health and well-being of state employees in Washington. When practical, employees are encouraged to use state time in completing the online WBA.
Exit interview survey
Whether used to enhance retention efforts, or to part amicably with employees, exit interviews are one way employers can get information about their organizations. Done right, exit interviews can help employers:
Prevent legal action
Identify problems that contribute to turnover
Gauge the effectiveness of current employment and business practices
Find out what other employers are offering candidates
Provide a positive last experience for departing employees
Tips on conducting an exit interview
Who
All voluntarily separating employees should be offered an exit interview. Depending on your purpose and goals, you may also consider interviewing employees who are transferring between departments or locations, retiring, or ending a nonpermanent job.
When
Many organizations conduct the exit interview a day or two before the employee's separation, but others interview employees a few weeks after they leave. Ask yourself:
Are employees more likely to participate before or after they've left?
How will employees' emotions differ before and after leaving?
When are employees likely to provide the most candid and useful feedback?
Do we want to combine the interview with other activities, such as completing forms, collecting property, and clarifying benefits coverage and leave balances?
What
At the minimum, please send an email with the following link to participate in an exit interview. However, you do have the ability to offer and conduct an in-person exit interview. Please print the interview questions to prepare for the interview. When asking the questions you should seek information that has a specific use. Common topics include:
Reason(s) for leaving
Initial recruitment and selection practices
Pay and benefits
Supervision and management
Work environment
Organizational culture and practices
Opportunities for training, development, and advancement
Aspects of the employee's new job, such as location, pay, and duties
After completion of the survey, you will be responsible for inputting the information into survey monkey.
Why
Exit interviews are valuable tools, but only if well-executed and used strategically. Taking the time to figure out the purpose, goals, and approach improves the usefulness of the information gathered. Gathered data can help workforce development strategies, to include:
Trends in management, lack of training, or uncompetitive salaries
Summarize data to highlight key issues
Compare data with employee survey results
Communicate key results to management, and include recommended actions