Tacoma Narrows Bridge history - Tale of three Bridge - 2007
A tale of three Bridge - 2007
The New Tacoma Narrows Bridge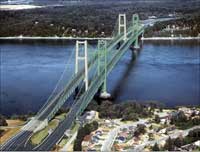 New parallel bridge completed by: Early 2007
1950 bridge (retrofit) completed by: Early 2008
In September 2002, construction began on Tacoma Narrows Bridge III. Two years later, the project was nearly half complete.
By September 2004, bridge builder Tacoma Narrows Constructors had finished the two bridge caissons, or tower foundations, in the water. On land, they were paving new roadways, building the east and west anchorages and numerous retaining walls, and installing drainage facilities. They had completed two half-diamond interchanges and a highway underpass, and had started building the toll facility. Along the way, the project remained right on schedule.
Tacoma Narrows Bridge III is the largest suspension bridge built in the United States since 1964. Its foundations stand a mere 60 feet south of the current bridge's foundations. This $849 million project will also improve 2.4 miles of State Route 16, and will renovate the existing bridge with seismic upgrades and a new deck.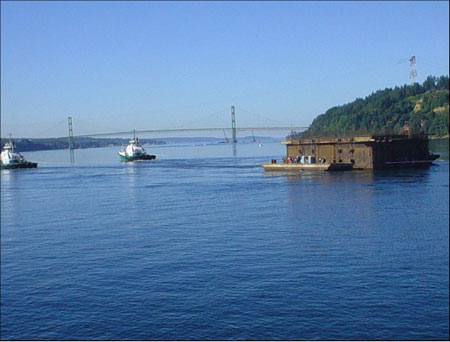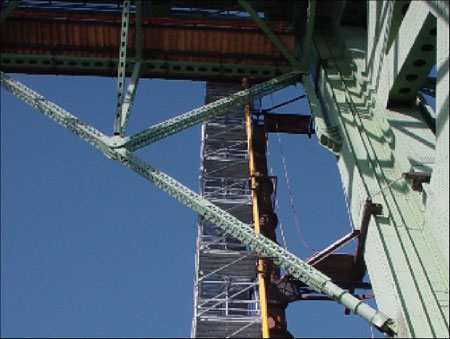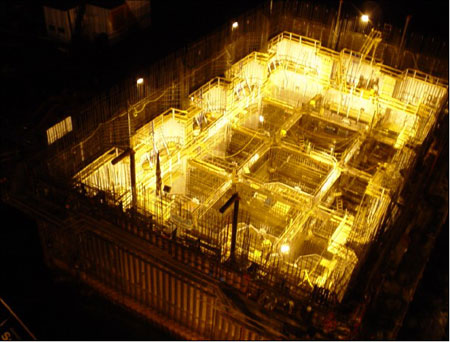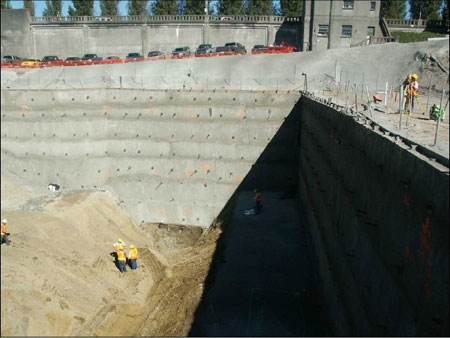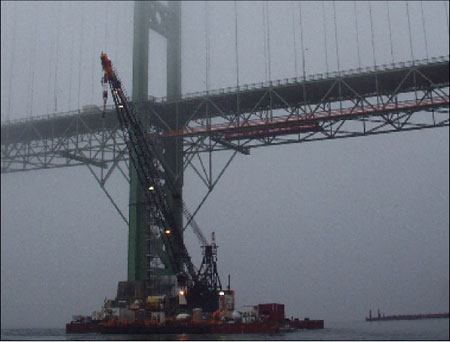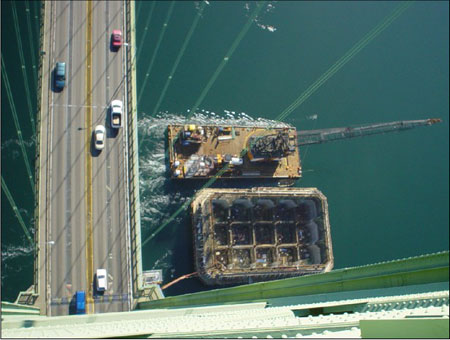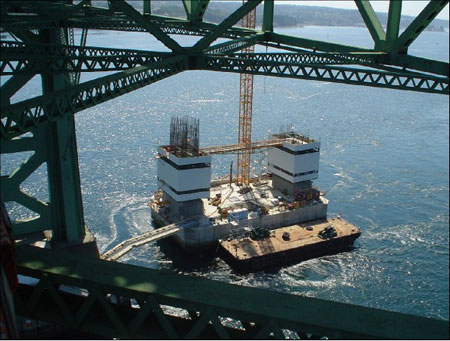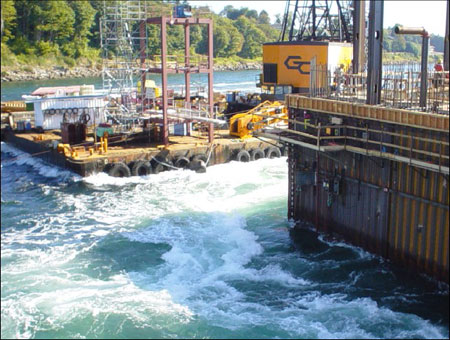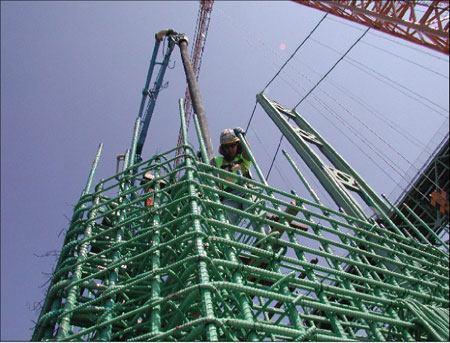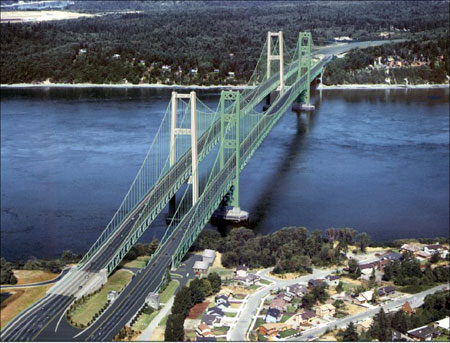 <!- Global site tag (gtag.js) - Google Analytics ->